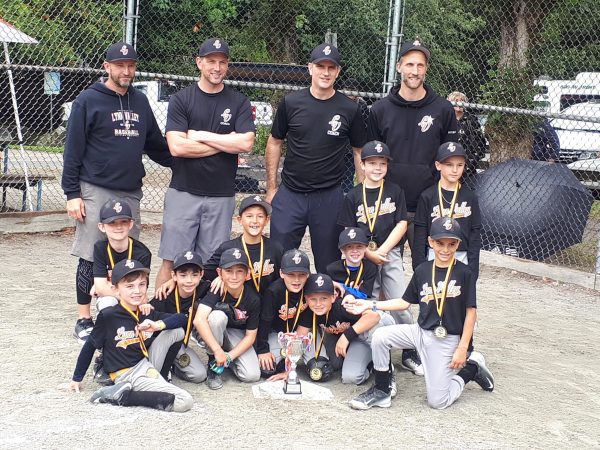 The Lynn Valley Little League Super 8s selects team, coached by Chris Randall, swept through the the Mount Seymour Candy Cup this weekend, winning the championship with a perfect 6-0 record. Lynn Valley knocked off West Vancouver, Kerrisdale and Hastings in the round robin and Dunbar 11-1 in the semifinals, before beating West Van (again) 14-4 in the Final.
Defence was the key for this team, limiting the opposition in each of their games.
Randall was joined by assistant coaches Jason Lyons, James Lawson and Jeb Dykema.